Buy Modafinil with Bitcoin
Bitcoin is the dominant cryptocurrency of the era. E-commerce websites are readily accepting payments in the form of BTC (Bitcoins). A good advantage of using this currency as a mode of payment is that it is quick. It benefits sellers as well as buyers; former becomes able of quickly receiving payments, while later gets products delivered to his/her doorsteps in no times. There are many e-commerce websites which are accepting payments in Bitcoins. The good news is that it is possible to buy commonly used items, like modafinil in return of BTCs. So Buy Modafinil with Bitcoin from Modalert.Net.
Here is how you can buy Modafinil with Bitcoin (BTC)
First place your order for buying Modafinil
First, place your order to buy the drug. Here is what would appear.
Quantity of pills say, 60 pills of Modafinil
Exchange rate of BTC and USD
Amount in USD which a buyer would need to spend for first buying BTC
Options are indicating whether buyers want to use Bitcoins or other currency.
Now open an account on CoinMama; a BTC exchange site
In order to buy required BTC, open an account on CoinMama. Now, confirm your account through e-mail.
Now login to your account
After you have verified your account, Log in to CoinMama. You would see a page asking you to enter your personal information.  Feel free to fill the forms. It would be all about your address, name, and other such generic stuff.
Look for Buy Bitcoin button on top and click it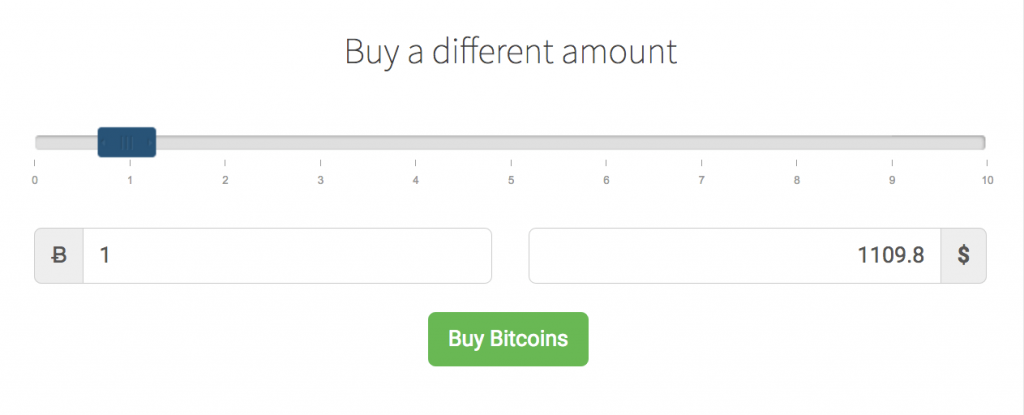 After you have filled in all your personal details, you would be directed to choose for the right amount of BTC. Enter the bitcoin amount shown in first step. After choosing the amount, you would see a green Buy Bitcoin button. Now, click on it.
Select your payment method

Now make payment for the final purchase of BTC. In this step, you have to select Debit or Credit card for making the final purchase.
Enter BTC wallet address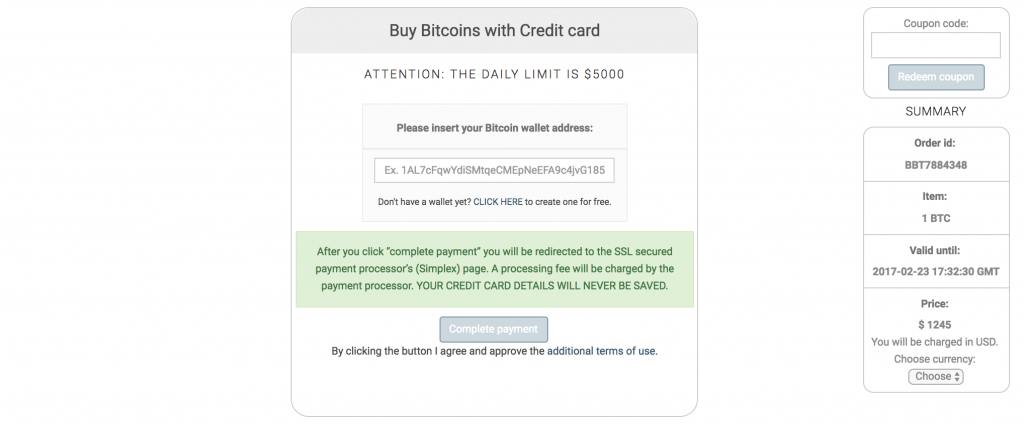 Now you would be asked to enter the address of BTC wallet. The address has to be a destination where you intend to send this money. Paste the address shown to you in first step.
Now, enter invoice details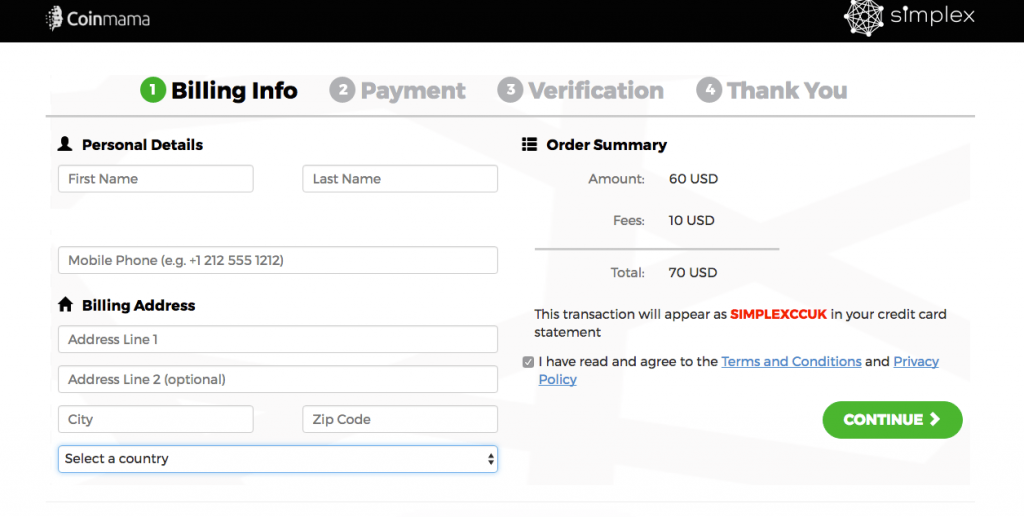 At this step, you are required to enter the billing information. This mainly includes your billing details associated with your card.
Enter information of credit or debit card

Here again, you would be required to enter debit and credit card payment information of you. At this step, you are going to make the final payment for the purchase of the respective bitcoin amount.
Verify your personal details

At this step, once again you would be required to verify your personal details. Make sure to offer correct details that you are using. Enter the e-mail address and phone number. After your email and phone number is verified click on continue to proceed further.
Verify your ID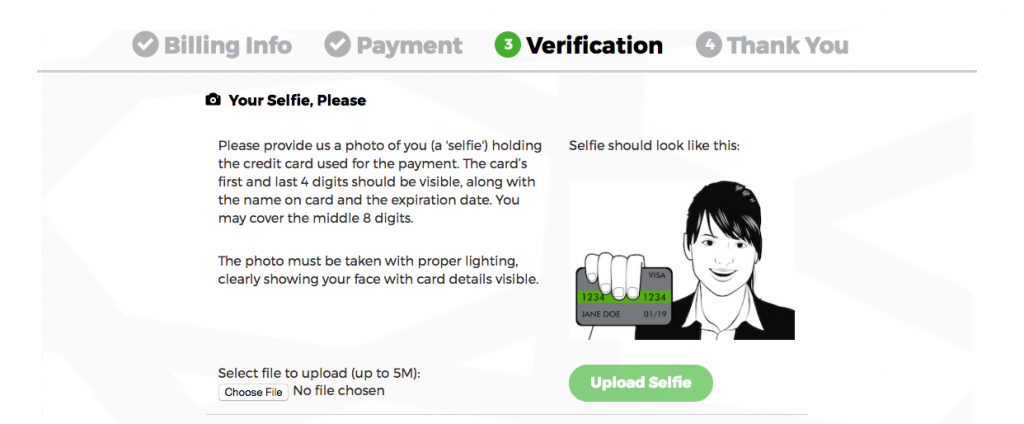 Well, this process is intended to prove the identification of the person. Not all the BTC exchange sites would insist upon verification. The process is a bit simple, All you need is to just upload a selfie in which you are holding your debit or credit card. Remember, last four digits of your card should be visible.
Verification

At this point, CoinMama would ask you to wait, until it confirms your identity.
Purchase confirmation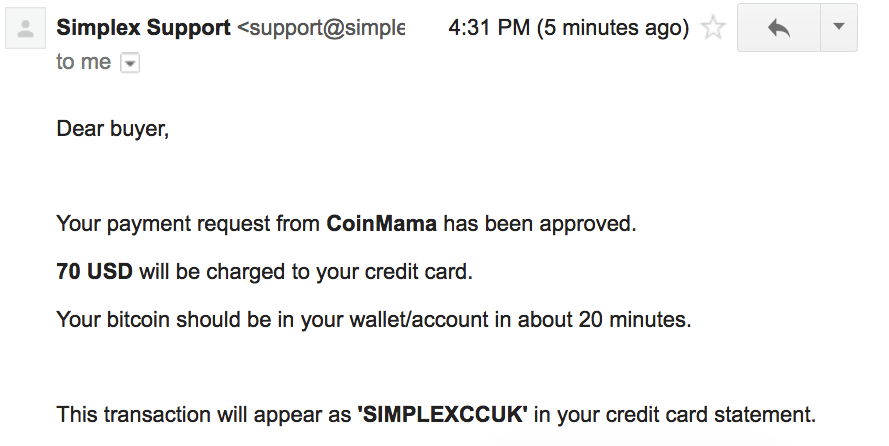 After verification of payment, you would need an e-mail confirming the purchase. E-mail would inform about a time when you would receive BTCs in wallet account that you gave in step 6.